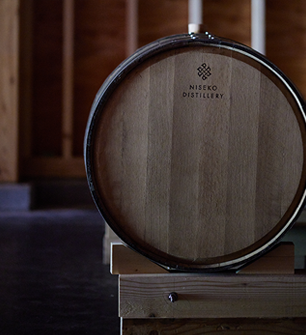 We aim to make delicate flavored whisky that is classic and balanced.
Niseko Town, which is blessed with high-quality water unique to heavy snowfall areas, is a region where the temperature does not drop too low even for Hokkaido. Also, it is not too hot in the summer, so it is very suitable for the production of whiskey that we aim to make throughout the year.
Our whisky is now being matured. We hope you will look forward to the release of the finished product.
OHORO means "to continue" in the language of the Ainu, the indigenous people of Hokkaido. We hope the gin crafted in Niseko will be enjoyed by many for generations to come.
ohoro GIN

Standard

4,200yen
(tax and box are not included) 200 yen for box

ohoro GIN

Limited Edition JAPANESE PEPPERMINT

4,760yen
(tax and box are not included) 200 yen for box

ohoro GIN

Limited Edition LAVENDER

4,760yen
(tax and box are not included) 200 yen for box